Cute — I'm going to include bunnies in my Edible Pets Store. The tag-line for the store is: 'No need for pet-sitters when you go on vacation — just eat your pet and get a new one when you come back.'
Besides rabbits, the store carries pigs, parrot fishes, chicks, and turtles.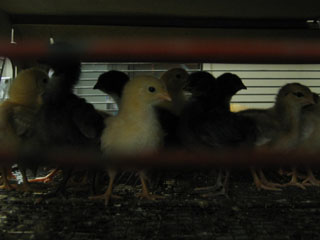 Chicks — eat them when they're no longer cute.
Parrot fish — the perfect pet. It looks friendly... and tasty.
Related:
Food Inc.
is one of my favorite movies.